This KB article can be referenced if some users are still logged into Acctivate and you are unable to access their workstation to close Acctivate during a database update.
All workstations are configured as their own .exe. This means means you cannot force close each workstation from the server using computer management, but you can close the file lock on the Acctivate.LCK file from the server. Doing so will allow you to bypass the block message below when a user or users still have Acctivate open and you're trying to complete a database update. During the
Acctivate update
process, you will need to close all Acctivate instances in order to update the software.

"A new version of Acctivate has been installed and the database must be updated.
The following users are still logged into ...
Please ask them to log out and try again."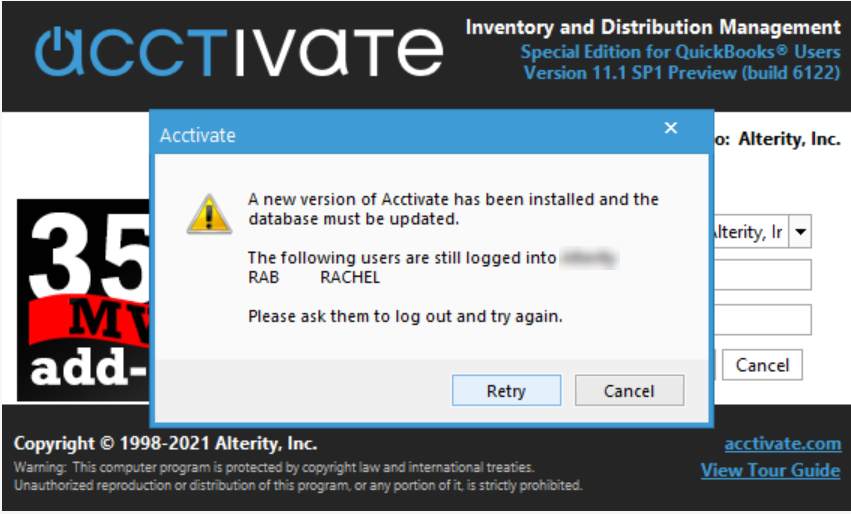 To close the "Acctivate.LCK" file, you must be on the Server:
1. Open Control Panel -> Admin tools -> Computer Management
2. Click the Shared Folders option from the menu on the left side of the Computer Management window, then click Open Files within the Shared Folders list.
3. Expand the Open File column to see the complete file names, then right click the "Acctivate.LCK" file in "C:\ProgramData\Alterity\Acctivate\License\" and select Close Open File.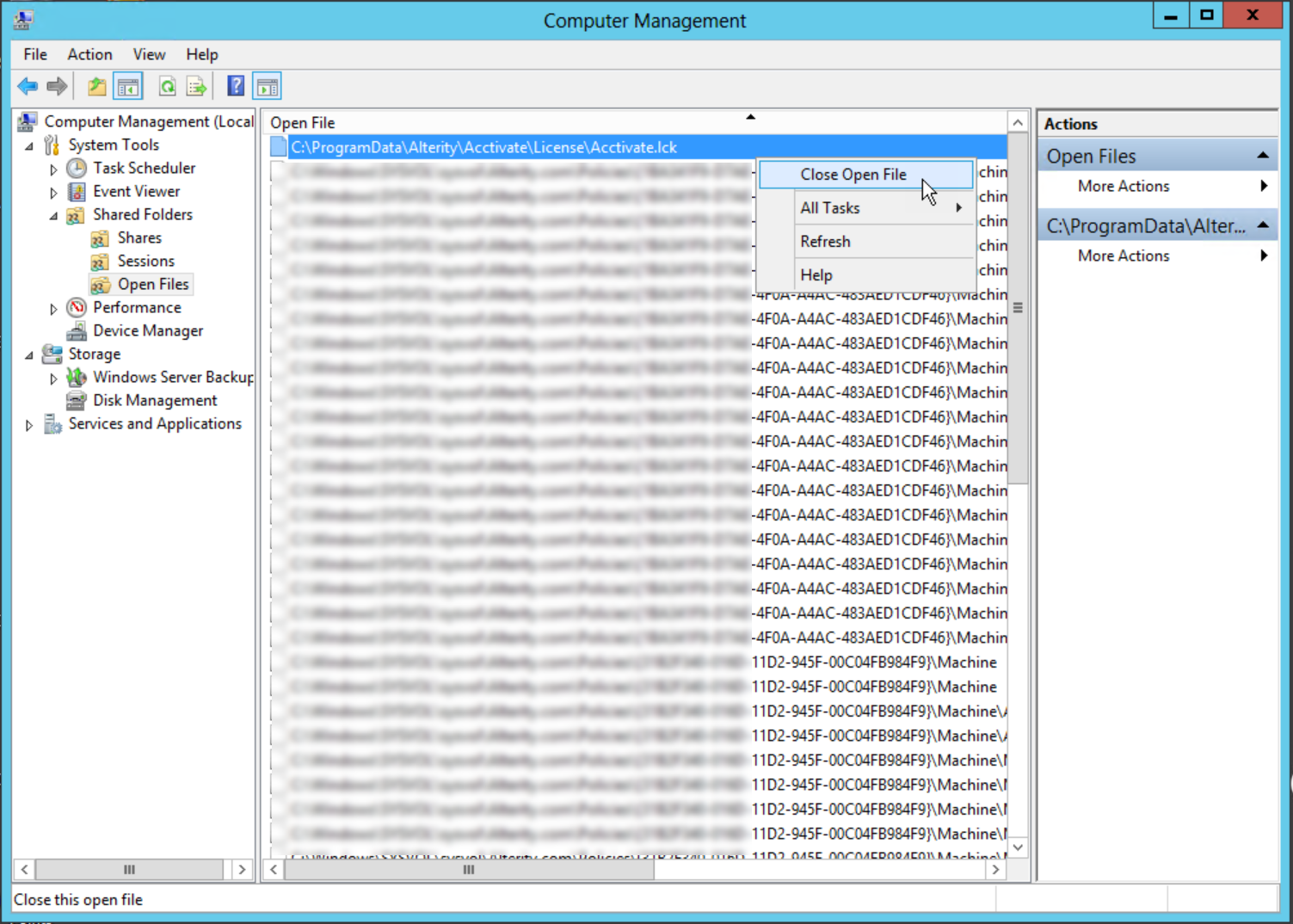 4. After the "Acctivate.LCK" file has been closed on the server, select the "Retry" button in the warning dialog box to proceed with the database update.
5. After the update completes, all users listed in the original warning message must restart Acctivate before their next use. This step is important because running an older build of Acctivate that is not compatible with the current (newer) database version could cause problems.