How to use the Order Manager window.
Order Manager is a module used to filter and process multiple Sales Orders in batch in one window. Buttons and Filters are customizable. See below for further detail.
To access Order Manger, go to Sales > Order Manager in the dropdown menu or use the Order Manager button. Order Manager is made up of Views and Buttons. Each View is comprised of Buttons. Views and Buttons can be customized using the Configuration button in the Order Manager window. Views are used to group buttons. To make changes to a default view or button, copy it in the Order Manager Configuration window and make changes.


In the images below, 1 is Views and 2 is Buttons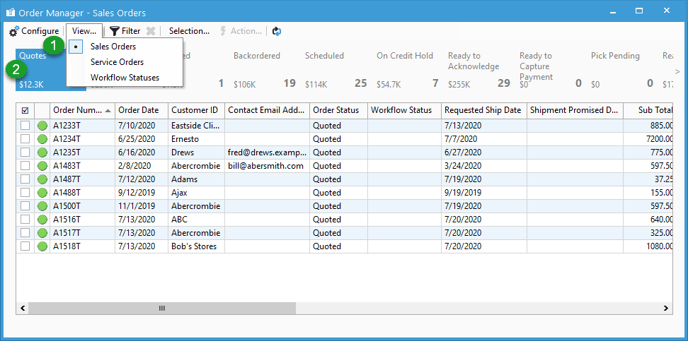 For other information on Order Manger, see these articles: