Understanding the interface of Acctivate's Manager windows
Acctivate offers multiple manager windows used to filter and process multiple records in batch in one window. Buttons and Filters are customizable. See below for further detail.
The manager windows are made up of Bars and Buttons. Each Bar is comprised of Buttons. Bars and Buttons can be customized using the Configuration button in the Manager window. Views are used to group buttons. To make changes to a default bar or button, copy it in the Manager Configuration window and make changes.


In the images below, 1 is Bars and 2 is Buttons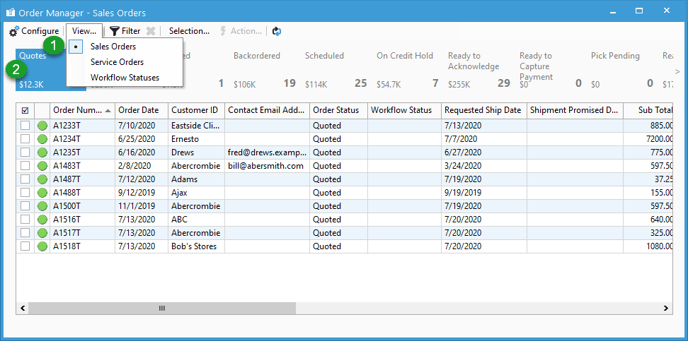 You may also notice that there are colored icons next to orders.
We have a guide here about what those icons mean.